Our Founder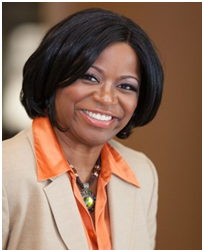 Latrice Collins is the founder and president of The Career Brand, LLC. She has devoted her life to growing businesses and advancing individuals around the world. Latrice has created a legacy of establishing synergetic teams while executing positive measurable results. Her audiences include students, front line employees, multi-national teams, and corporate leaders.
Our Business
The Career Brand, LLC is a full-service business that specializes in leadership development, professional growth, and efficient operations. We offer our services to people and businesses that are eager for development and success.
Our Approach
The Career Brand LLC places equal emphasis on the capability of the company and its managers.
The Career Brand ECI2 Model
The Career Brand model is comprised of four key elements: Expertise, Image, Character, and Impact along with 20 corresponding attributes. The Career Brand uses a qualitative and quantitative approach to identify each participant's strengths and opportunities.
Business Leader Acumen
To have a strong sustainable business, leaders of all levels are wise to focus on six areas of stability.
| | | |
| --- | --- | --- |
| 1 | Leading with Business Acumen: | Understanding your company's productivity, risks, controls, Customer Satisfaction Rates (CSAT) and Voice of you employee. |
| 2 | Creating Strategies: | The ability to identify gaps and create solutions. |
| 3 | Manage Projects: | The ability to manage the steps to implement new strategies. |
| 4 | Cultivating Relationships: | The ability to engage people, build synergy and establish meaningful partnerships. |
| 5 | Developing and Executive Presentation: | Create concise PPT or Slide decks that are informative, impactful, and actionable. |
| 6 | Mastering Platform Skills: | Nearly every leader role has some element of public speaking. This segment includes body language, sensory language, classroom psychology, voice inflection, engagement tips and more. |
Our services include:
Consulting: Working with business partners to identify gaps based on six business elements.
Training: Developing tools to build knowledge and confidence with our learners.
Coaching: Providing live laser focused individual coaching based on client's specific needs.