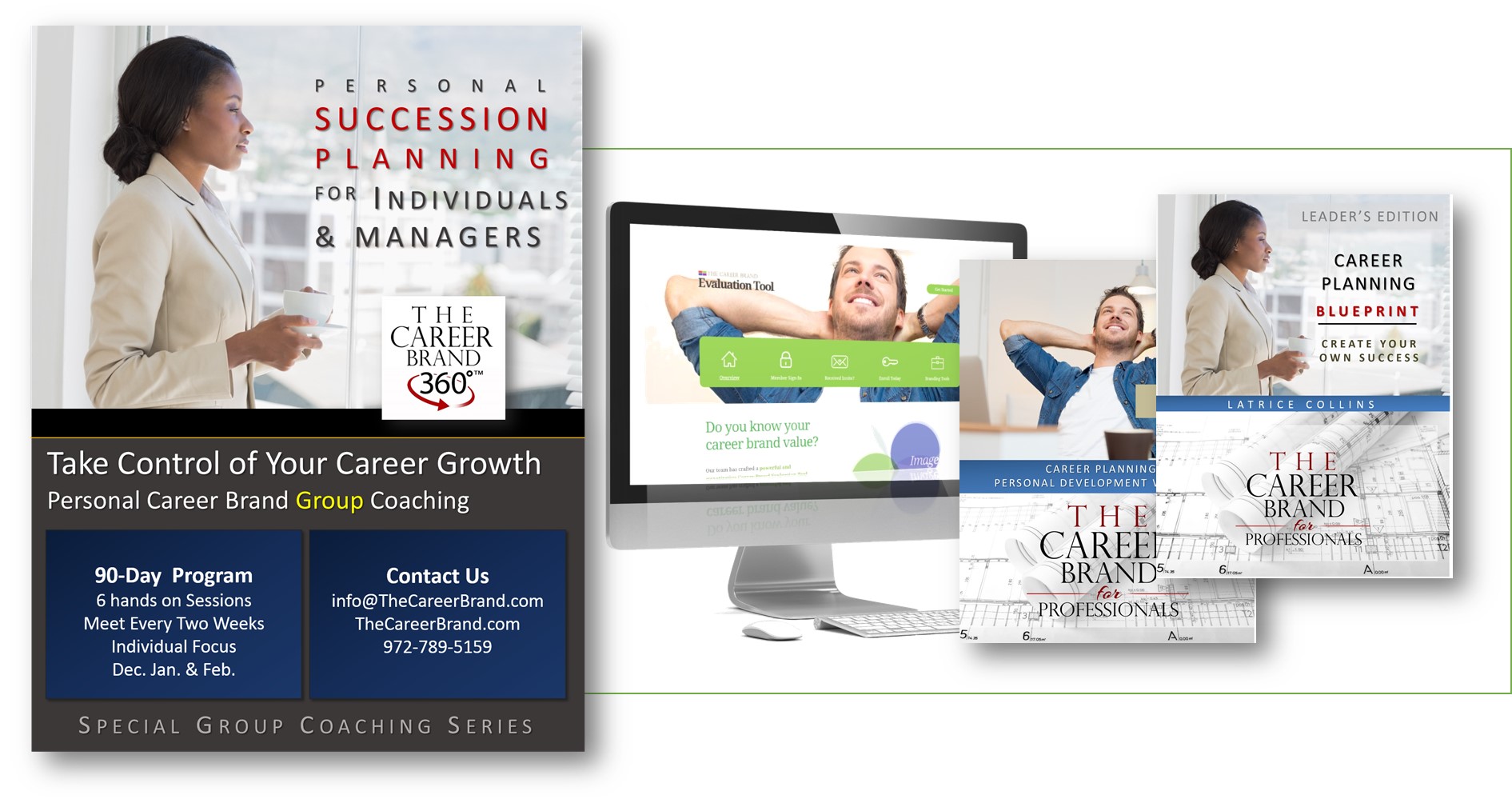 Latrice Collins has crafted a special coaching program to provide real focus on your specific career needs. The Personal Career Brand Group Coaching program consist of three months of intense sessions.
Program members would meet every two weeks
Each participant would be granted complimentary access to the Career Brand 360TM evaluation tool ($179 value) Each participant would receive a copy of a Career Brand Succession Planning workbook (either The Personal Development Workbook for Individuals or the Career Planning Blueprint Workbook for Leaders and Manager)
In-person or virtual sessions speaking directly to our founder and CEO, Latrice Collins.
As part of the program you will:
Deep dive the scope of your desired role
Identify your career brand gaps
Align yourself to specialized mentors
Build short and long term strategies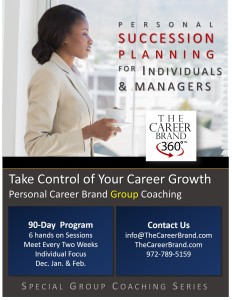 Click the book to the left to learn more about the program.